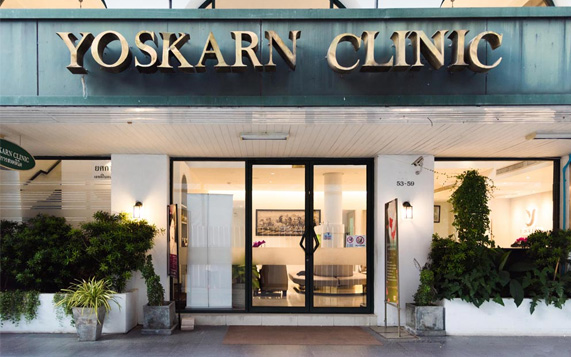 Some Words About Us
Yoskarn Clinic is an one stop Plastic Surgery Clinic in Thailand that offers cosmetic, dermatologic, anti-aging and holistic services. Located right the heart of our buzzing capital, our center is one of the most sought after Plastic Surgery Center in our country.
Founded by Professor Somyos Kunachak more than 30 years ago, Yoskarn Clinic originally aims to cater to the increasing demand of the local and international population for high quality Plastic Surgery abroad, more specifically, in Thailand.
Emergy Case
Doctors Timetables
Vaccinations & Travel Health
Health
Emergy Case
Doctors Timetables
Vaccinations & Travel Health
Health
Our Mission
As the demand for plastic surgery and cosmetics continuously grow exponentially, our clinic takes on the challenge by keeping our doctors, surgeons, nurses well trained with the latest, most advanced technology that modern medicine can offer.



MONDAY To FRIDAY
OPENIN HOURS
Internist doctor

08:00 To 20:00

Family doctor

09:00 To 17:00

Pediatrician doctor

08:00 To 16:00

Physiotherapist

10:00 to To:00
OUR SPECIALIST
Our Services @ Yoskarn Clinic - Thailand Cosmetic & Plastic Surgery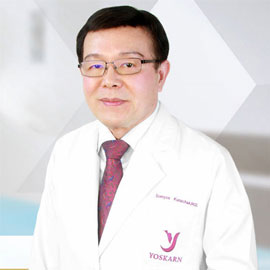 Somyos Kunachak
Professor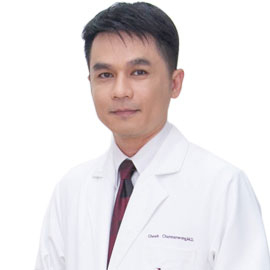 Chawin Chambanwong
Doctor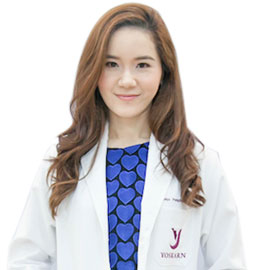 Monsiya Pongchamporn
Doctor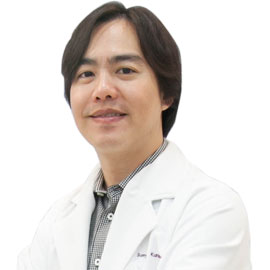 Davin Yavapolkul
Doctor
Professor Somyos Kunachak was trained in Ramathibodi Hospital Mahidol University School of Medicine as well as from several academic bodies in Europe and America. He has been practicing plastic surgery in Thailand for more than 25 years and is running a private practice alongside his career as a fulltime Educator for more than 20years.
During this period, Prof. Kunachak amassed training experiences not just in the field of Plastic Surgery, but also in Anti-Aging Medicine, Hormone Replacement Therapy, Chinese Acupuncture, Laser Medicine and Surgery, Minimal Invasive Surgery and while doing so, authored and published more than 30 scientific and medical researches.
Prof. Kunachak has just recently retired from the academe but his natural affinity to be an educator extends to accepting a consultancy position in his university for the Division of Facial Plastic and Reconstructive Surgery.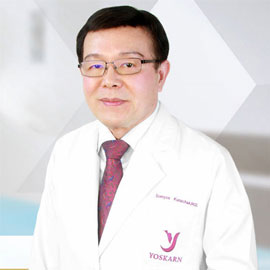 Credentials
1.. MD
2.. DTM & H
3.. FRCOT
4.. Diplomate of the American Board of Cosmetic Surgery
5.. Diplamate of the American Board of Antiaging and Regenerative Medicine
6.. Board Certified in Facial Plastic and Reconstructive Surgery
7.. Board Certified in Otolaryngology Head & Neck Surgery
8.. Board Certified in Family Medicine.
9.. Fellow American Academy of Facial Plastic and Reconstructive Surgery
10.. Fellow American Society of Laser Medicine and Surgery
11.. Charter Member North American Academy of Aesthetic & Restorative Surgery
12.. International Delegate of World Society of Antiaging Medicine
13.. Bio-Identical Hormone Replacement Therapist
14.. Acupuncturist